Technology:
Various high-tech companies support the spread of fuel cell vehicles. The following companies supply Toyota with state-of-the-art parts for a Mirai.
| | |
| --- | --- |
| | |
| | |
| | |
| | Hydrogen circulation pump |
| | Hydrogen injector and valve |
| | |
| | High pressure hydrogen supply valve, decompression valve |
| | High pressure hydrogen stainless steel |
| | Liner of high pressure hydrogen tank |
Hino Motors is conducting a demonstration experiment of a fuel cell bus with the view to selling it for fixed route buses. It plans to put the fuel cell bus on the market in 2016. Toyota Industries will supply two fuel cell forklifts to New Kansai International Airport this year. The company will start a test operation in a warehouse of medicines and pharmaceuticals that requires a clean working environment this year and market fuel cell forklifts energetically beginning in 2016.
Demonstration experiment of a fuel cell bus
conducted by Kyushu University
Governor of Tokyo excitedly announces that he will leave a hydrogen society in conjunction with the Tokyo Olympics scheduled for 2020, whereas the Tokyo Olympics in 1964 left many heritages including Shinkansen and freeways. He is accelerating the spread of fuel cell vehicles by drawing Tokyo's original policies. Tokyo will construct 35 hydrogen stations and introduce 6,000 fuel cell vehicles by 2020.
Tokyo Governor visits the utimate hydrogen city
Grass-roots activities can also be observed. Students of Akita Prefectural Akita Technical High School built their own fuel cell vehicle in their extracurricular activities and they won the nationwide contest held in last May, beating teams made up of university students and those made up of working people. A total of 40 high school students started to build a fuel cell vehicle under the sponsorship of Nagoya City Science Museum. They are scheduled to present their research results both at home and abroad.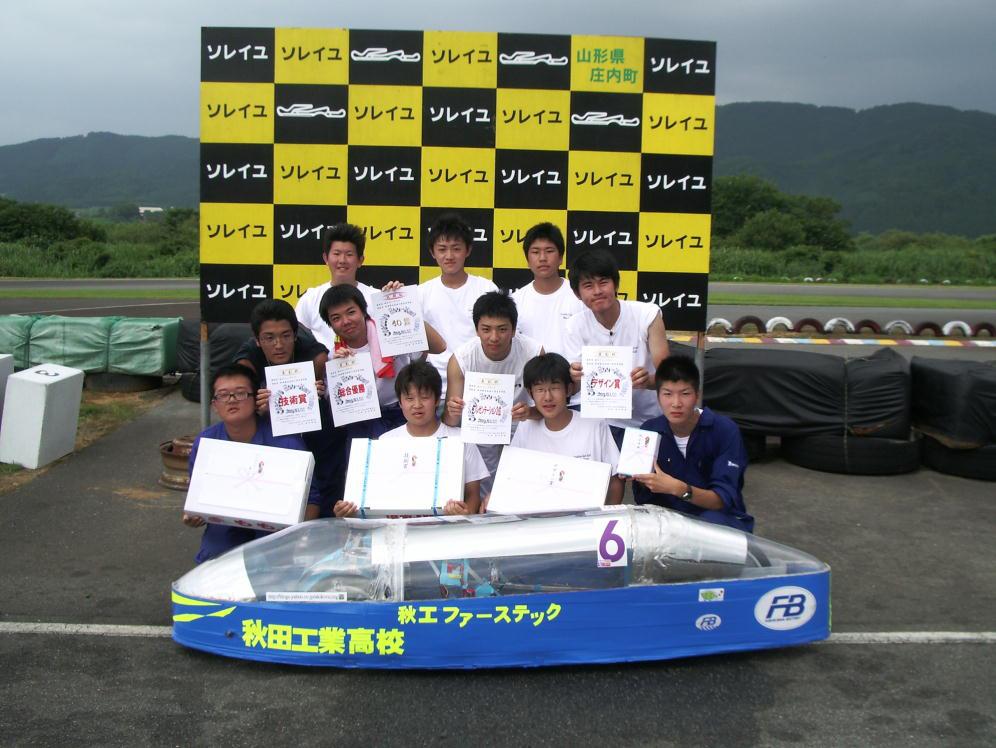 Akita Prefectural Akita Technical High Shool
wins the contest of fuel cell vehicles