Akira Yamamoto and Katsumi Hidemasa of Kyoto Pharmaceutical University developed a new sheet to apply various kinds of meds in alliance with Ohtsuka Pharmaceutical and CosMed. A doctor can administer various kinds of drugs and pharmaceuticals by applying them on this new sheet. The composition of a drug is put in the top of very mall protrusions lining on the sheet surface. The new sheet is made of hyaluronan that is skin's main composition. It has lancet-shaped protrusions, each of which is 500 micrometers long and several tens of micrometers in diameter, on the surface. The drug compositions put in the top seep in one hour.
Because the protrusions are very small and soft, the patient does not feel any pain. And the drug compositions are easily absorbed because they effuse close to the blood vessel after getting through the skin keratin. They made a sheet that contains interferon alpha on trial and found that 90% of the composition was absorbed into the body. No safety problem was found. They already confirmed through animal experiments that the new sheet is effective for the administration of drugs for diabetes and osteoporosis.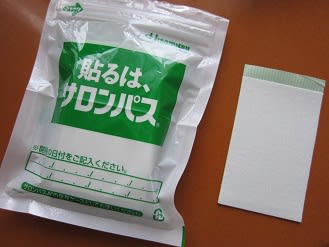 Japan's famous medicated plaster Salonpas from Hisamitsu Pharmaceutical. The new sheet is based on the same concept and effective for the administration of various drug compositions.