Technology:
Japan Aerospace Exploration Agency decided to develop a super low altitude test satellite (SLATS) that flies at such a low altitude of 200-300 km above the ground using an ion engine. The images transmitted from the SLATS will be clear because it flies at low altitude. It uses the thrust of the ion engine built in the Hayabusa for orbit maintenance. The development cost is estimated at 3,400 million yen. The SLATS will be utilized for security, disaster prevention, and collection of meteorological data.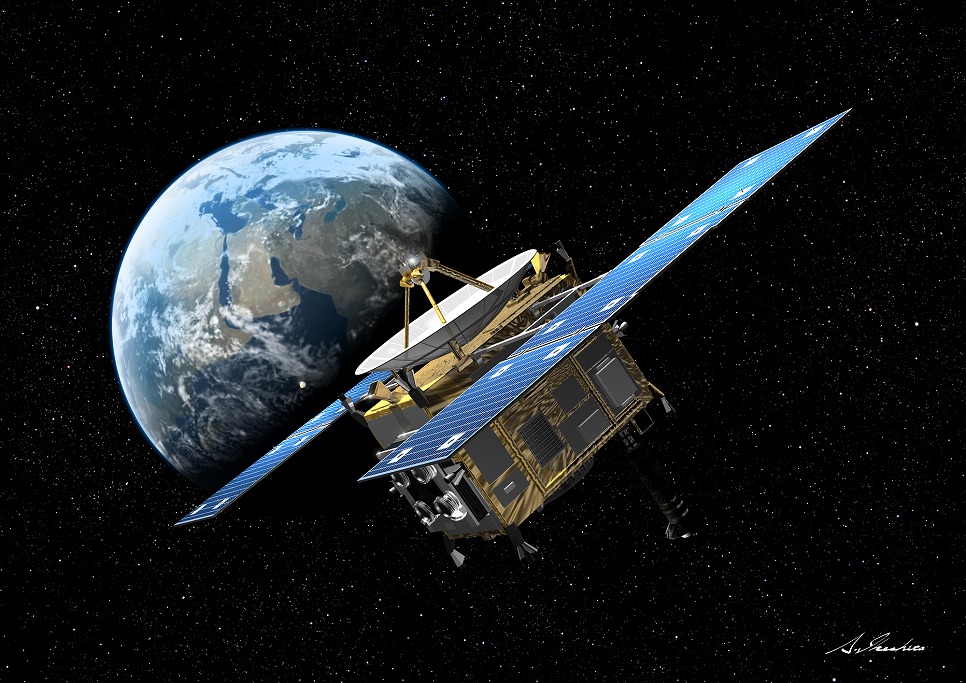 The SLATS will weigh 350 kg and examine the atmospheric density at 180-250 km about the ground that has never been examined. At the same time, it will collect technological data of
atomic oxygen that deteriorates the heat control material to control the temperature inside the satellite. The ion engine is an electric propulsion engine that accelerates plasma ion generated with microwaves in the electric field. It can fly for a long time despite the small size.