Japanese leading makers of the car navigation system are branching out into the medical field because growingly sophisticated smartphones are invading the car navigation market. Clarion is developing a desktop device to deliver a specific amount of medicine at a scheduled time automatically. The device is to prevent the aged from forgetting to take medicine, and the voice technology to give instructions will be incorporated in it. The company will build a trial mode and conduct the demonstration experiment in alliance with the leading nursing care company within the year. Clarion plans to put the device on the market in two years.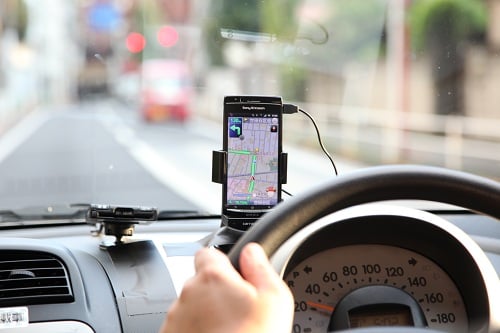 The smartphone replaces the car navigation system.
Pioneer started to develop a sensor to examine the blood flow. Imperceptible laser that the sensor emits to the body explores blood erythrocytes in the blood vessel. It is possible to analyze the amount and velocity of blood erythrocytes by examining the reflected light. The sensor will be as small as a box of cigarette. The world market of the simple car navigation system will supposedly shrink 15% from the level in 2011 to about 32 million units in 2017, whereas the world market of the advanced car navigation system is expected to rise 70% over the level in 2011 to about 17 million units in 2017. Please click here for further information on PIoneer's sensor (in Japanese).